World-class camps
The Children's Hospital Colorado Burn Camps Program is an American Camp Association accredited suite of programs structured to meet the rehabilitative and psychosocial needs of children who have sustained a burn injury. Since its inception in 1983, our program is designed to meet the specific needs of children who have sustained a burn injury by providing a residential camp program with world-class medical care from professional camp staff, dedicated staff from referring burn units, and community service partners. The scope and sequence of the Burn Camps Program provides the building blocks for each camper to build on their successes and reflect on the process.
We currently have the following camp programs:
Summer Camp –

 Our summer camp for burn survivors ages 8 to 18 held at Cheley Colorado Camps in Estes Park, CO. We provide quality camp programming that integrates medical and psychosocial care in a camp atmosphere and incorporates intentional activities that foster natural interactions and discussions between campers about living with a burn injury.

International Exchange – Built within Summer Camp is an international camp exchange program that allows campers to expand their global knowledge, become culturally aware, work on their interpersonal communication skills, and learn how to become global citizens.
Winter Camp –

Youth development camp, and ski/snowboard program, for teen burn survivors that provides challenges both on and off the mountain. This program addresses goals for peer interaction, success in school and home life.

Family Camp –

Set at YMCA of The Rockies in beautiful Estes Park, CO, this camp program is for the entire family. Programming is geared toward offering support to families of young burn survivors and their siblings.

Young Adult Retreat –

Intimate program to address the needs of young adults in their 20s. This program is for campers who have graduated from our suite of programs. Programming includes budget management, relationships, resume building, and writing a personal mission statement.

Day Camps – This program is a way for young burn survivors, who are not yet old enough to attend our summer camp and their families to feel connected to the burn camps community. Our multidisciplinary medical team works together to create programming that is appropriate for toddlers, young children, and their families. Coming soon in 2022.
The Children's Hospital Colorado Burn Camps Program is a proud member of the American Camp Association (ACA). They accredit over 2,400 camps who meet up to 300 standards for health, safety, and quality programs. Our Summer Camp program is an accredited Colorado camp of the ACA. All of our other camp programs follow the ACA guidelines for health, safety, and quality programs.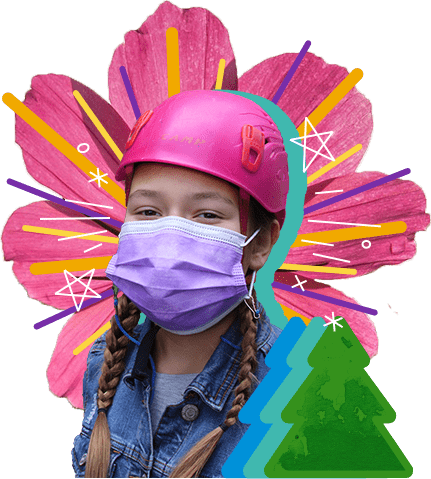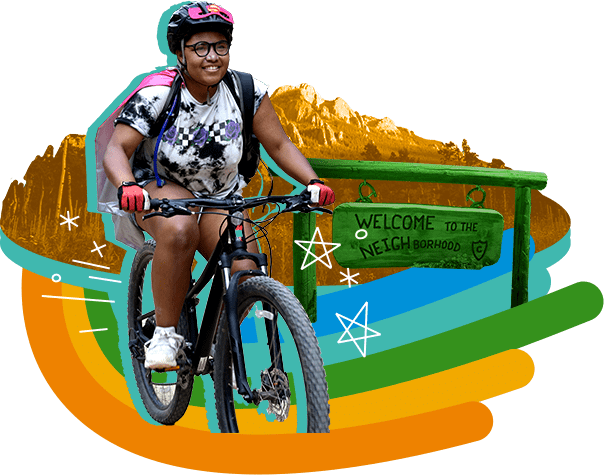 Building bridges
Our programs provide an opportunity for pediatric burn survivors to reprocess the traumatic pathways that a burn injury can cause. We work to provide intentional and individualized programming to address each child's goals while working collaboratively with families and referring burn units. We tailor a growth plan specific to each campers' needs. Goals focus on social skill development, body image, challenging negative and limiting beliefs, appropriate risk-taking, overcoming challenges in a supportive community. Through guided reflection, campers translate these experiences into life-long skills. The lessons learned at camp are unique and build lifelong bridges to future successes.